SafePal S1 Review 2023
The SafePal S1 hardware wallet is a secure way to store cryptocurrencies. It is compatible with a wide range of coins, including Bitcoin, Ethereum, XRP and many others. SafePal hardware wallets stand out for their great support from industry giants like Binance. As a result, the small StartUp founded in 2018 has become a large hardware Waller manufacturer.
First Impression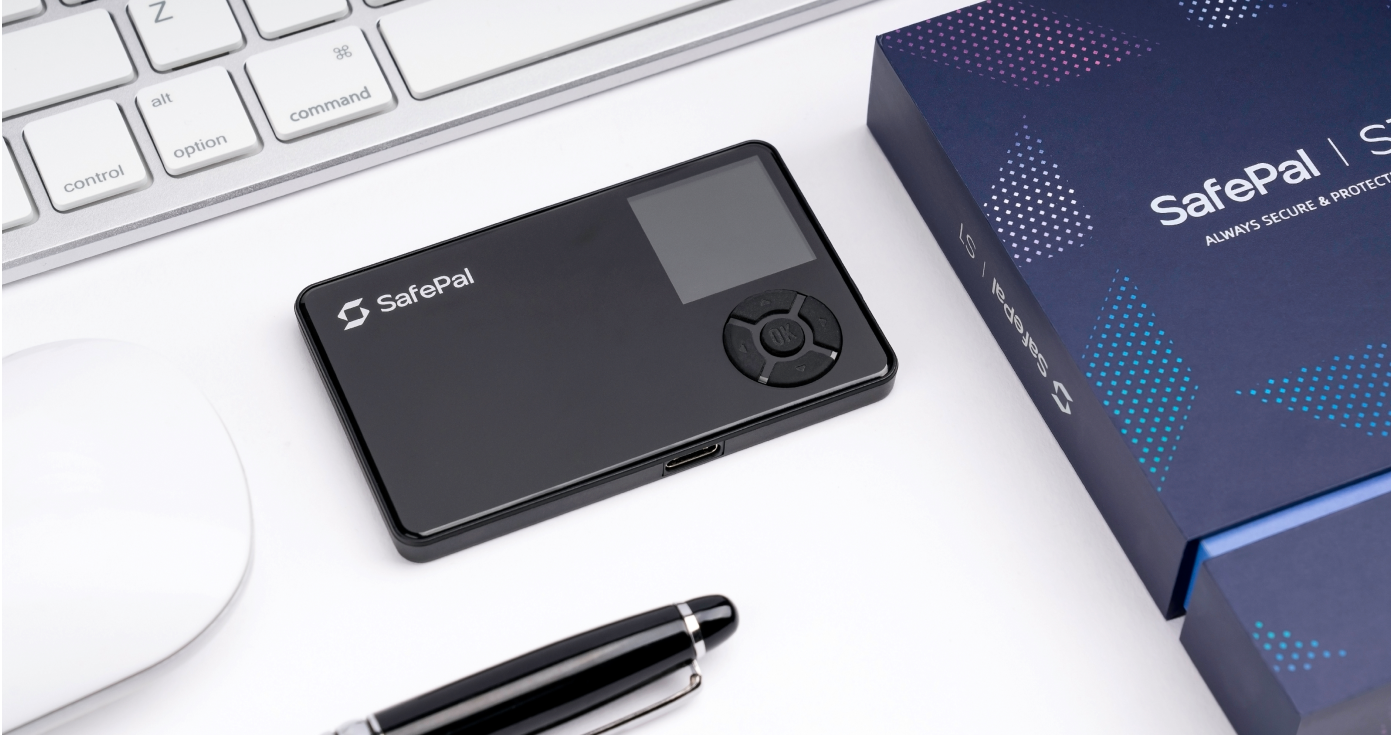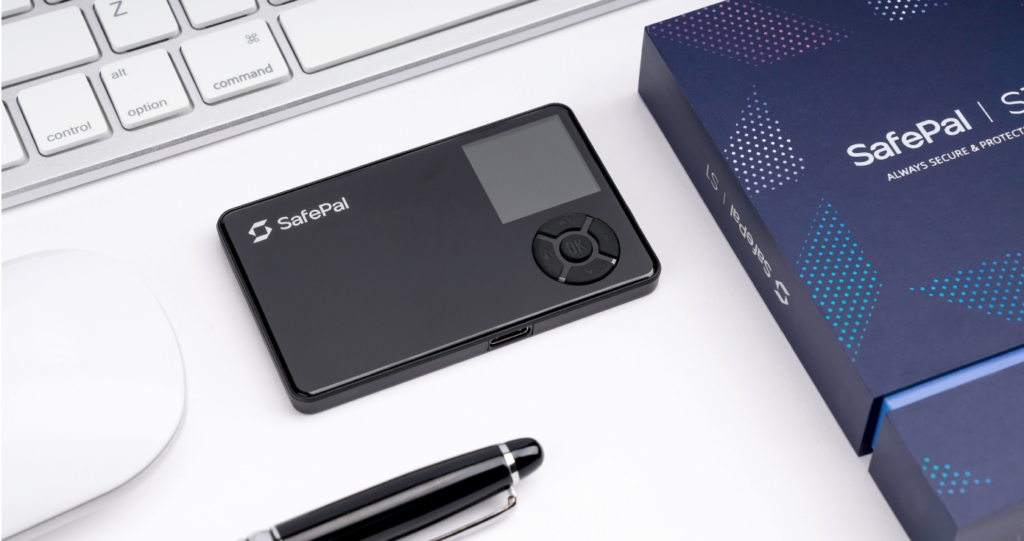 Order SafePal Online
You can buy SafePal Hardware Wallet directly from the manufacturer's official website or from various online retailers like Amazon or eBay. The price is 49,99 € (click here to check the current price), which is very cheap compared to other hardware wallets.
Important note for buying hardware wallets
.
Hardware Wallets should preferably be ordered directly from the manufacturer or official resellers if possible. Dubious stores or private sellers on platforms like ebay or amazon could manipulate the devices for their own purposes or trick the buyer. This way, the thieves can steal all the coins from your hardware wallet at a later time. Unfortunately, there have already been such cases in the past.
Free standard shipping is also available in the official store. Depending on the provider, payment is possible with different methods, such as credit card, PayPal or even cryptocurrencies.
Unboxing
The SafePal Hardware Wallet is a small, handy, and stylish device designed to keep your cryptocurrencies safe. It looks like a small calculator with a color display and four buttons. The OLED display is a 1.3′ full color screen with a resolution of 320*320 pixels.
It has a MicroUSB port for charging and firmware update. On the back is a camera that can be used to scan QR codes. This is how the hardware wallet communicates with the paired device. This is supposed to increase security, as the wallet is constantly physically connected to another device.
Front of the SafePal Hardware Wallet
and the back
The wallet is very light and fits in any pocket. It comes in a nice box that includes the wallet as well as a USB cable, instruction manual, stickers, microfiber cloth and two recovery cards.
Setup
Setting up the SafePal hardware wallet is relatively simple and takes only a few minutes. All you need is your smartphone and the SafePal app, which you can download for free from the App Store or Google Play Store.
Important note about setup
.
Never use a hardware wallet that is already set up. You must choose your own PIN code or password and do the backup yourself. This is not given by anyone!
The app guides you step by step through the process, which looks like this:
You turn on the wallet and select a language.
You create a PIN code, which you must remember well.
You scan the QR code on the wallet with your smartphone to connect.
You write down the 12 words that appear on the Wallet's display. These words are your recovery seed that you can use to recover your wallet in case you lose or damage it. You should never show these words to anyone or store them online.
You confirm the 12 words on the wallet and on your smartphone.
You are done! Your wallet is now ready for use.
Handling
The handling of SafePal Hardware Wallet is very intuitive and user-friendly. You can control all functions via the SafePal app on your smartphone. The app has a modern design and a clear interface.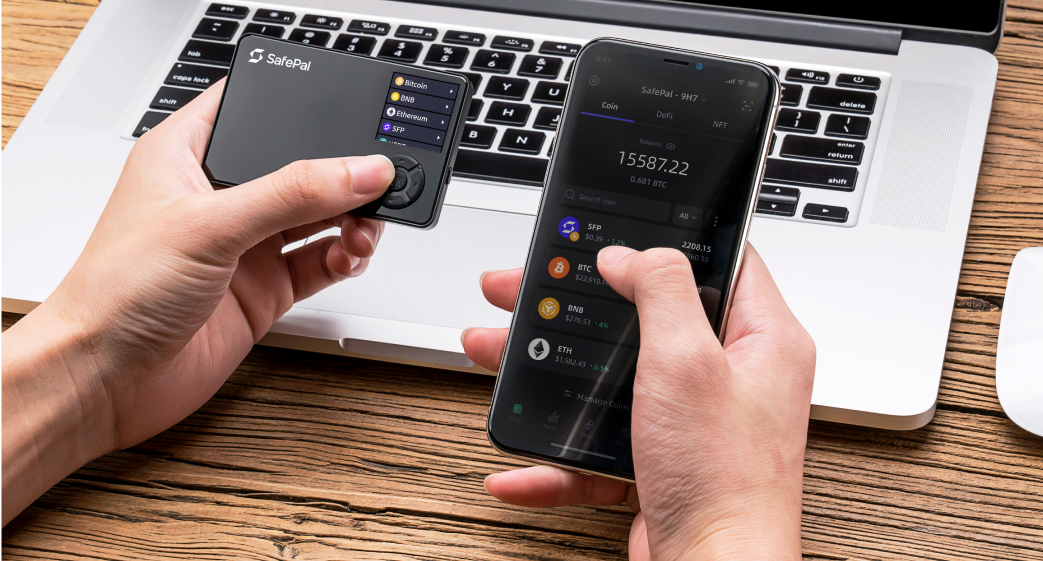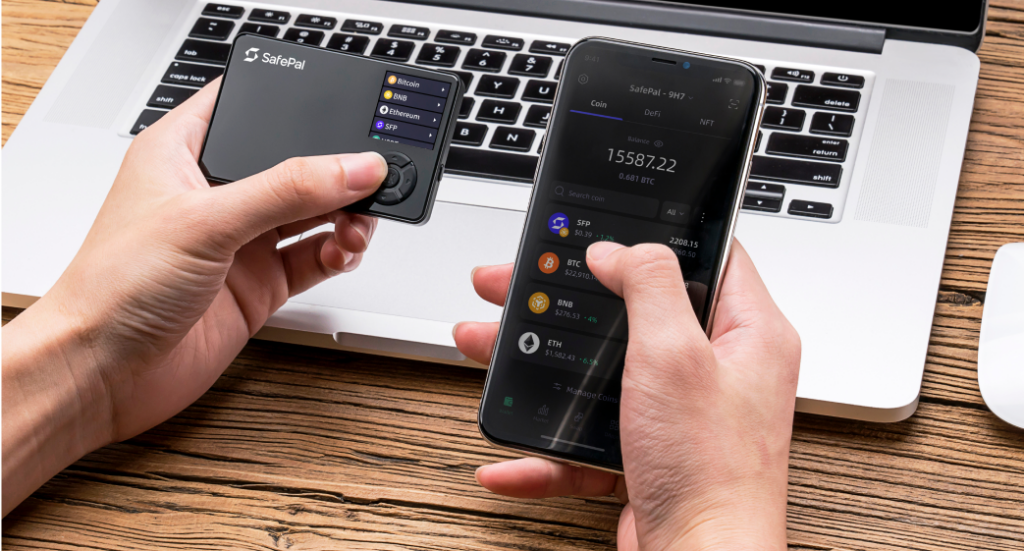 The SafePal app offers you many features that you can use with your SafePal hardware wallet. With the app, you can not only view your crypto account balances and the current market value of your assets, but also perform various actions with your cryptocurrencies. For example, you can buy, sell, trade or send cryptocurrencies. All you have to do is scan the QR code on the wallet with your smartphone and confirm the desired transaction. The app also shows you your transaction history and lets you manage your receiving addresses.
The SafePal app also gives you access to various decentralized applications (DApps) based on different blockchains. These include, for example, NFT marketplaces, blockchain games, or DeFi platforms. With these DApps, you can discover new ways to use or grow your cryptocurrencies. You can also participate in various promotions or sweepstakes offered by the SafePal app or DApp partners.
The SafePal app also lets you customize your wallet settings, such as the language, wallpaper, or display brightness. You can also set a password for the app to protect your privacy. The app is very easy to use and has a clear interface. You can switch between different views at any time, such as the Dashboard view, the Wallet view or the DApp view. The app is also regularly updated and always offers you the latest features and information.
The operation of the wallet itself is also very simple. You have four buttons at your disposal: two to navigate through the menus, one to confirm and one to go back. The display is colorful and shows all important information. According to the manufacturer, the runtime of the 400mAh battery is up to 420 hours in standby mode.
Compatibility
SafePal Hardware Wallet is compatible with most popular smartphones that have a camera and an Internet connection. The SafePal app is available for both iOS and Android.
In terms of cryptocurrencies, the wallet supports over 50 blockchains and 30.000+ coins, including the most popular cryptocurrencies such as the following:
Bitcoin
Ethereum
Litecoin
Dogecoin
Zcash
Ripple
NEO
DigiByte
Qtum
Tron
Vechain
Binance
Cardano
You can always check the official website to see exactly which coins are supported. The following additional services are also supported:
You can also manage multiple wallets with the app if you have more than one. The wallet is also compatible with the Binance Smart Chain (BSC), which gives you access to many DApps and low transaction fees.
Documentation & Support
SafePal Hardware Wallet comes with an instruction manual that explains you the main steps. You can also visit the manufacturer's website for more information, FAQs, tutorials and videos. If you have any questions or problems, you can contact customer service, which can be reached via email or social media. The support is friendly and helpful and usually responds within 24 hours. You can also turn to the SafePal community, which consists of other users who will be happy to give you tips and advice.
Another advantage of SafePal software and documentation is that more than 15 languages are supported, including of course German and English
Security
Security is the most important criterion for a hardware wallet because, after all, it's your money that's at stake. SafePal Hardware Wallet provides you with a high level of security by having many important security features.
[EN/CN sub]D'CENT Wallet: Official commercial
When you play this YouTube video, data is transmitted to Google.
The wallet is completely offline and communicates with your smartphone only via QR codes. This prevents hackers or malware from accessing your wallet. Besides, SafePal Hardware Wallet is protected with a PIN code that you have to enter for every action. This prevents anyone from using your wallet in case you lose it or it gets stolen.
With the unique recovery seed of 12 words that you need to write down, you can recover your wallet in case you lose or damage it. The wallet also has a built-in self-destruct mechanism that is activated if someone tries to open or tamper with the wallet. This prevents anyone from extracting your private keys.
Certification to the EAL5+ standard is also available, the highest security level for electronic devices.
---
---
FAQ 3
Ask your own question
A 5V 1A charger can charge the battery full in 2-3 hours. The time might be longer if you use a smaller charger. We recommend charging it during the night time when you sleep, thus there won't be any inconvenience.
Note: the S1 should be charged with a 5V charging plug, typically found in mobile phone chargers or USB interfaces on computers. It is strongly advised not to use the charging plug from a laptop, as it can cause damage to the S1 device.
Yes, you can create as many wallets as you want with a SafePal S1 hardware wallet. But you can't switch between different wallets automatically. you can reset the wallet and create a new wallet with the same device but cannot manage them in parallel at the same time.
SafePal supports the Passphrase function which allows users to create multiple hidden wallets under one mnemonic phrase. and it's easier to switch.
---
Product Specifications
Advantages

Cheap, only about 49,99 €
Offline, QR codes, no hackers
Over 54 blockchains, 30.000+ tokens
Access to many DApps, DeFi
EAL5+ safety standard, self-destruction

Disadvantages

No open source
Depending on smartphone app
Limited battery life, 420 hours

Compatibility
Electrum, Mycelium, DApp
Cryptocurrencies
Bitcoin, Ethereum, Litecoin, Dogecoin, Zcash, Ripple, NEO, DigiByte, Qtum, Tron, Vechain, Binance, Cardano
Package Contents

SafePal Hardware Wallet
Cleaning cloth
3x Mnemonic card
User manual
2x stickers
MicroUSB cable

Brand
SafePal
Platform
Android, iOS
Altcoin Support
Supported Coins
30.000+
Open Source
Secure Element
Display as 2FA
Interfaces
USB, Camera
Input Options
D-Pad
Weight
126g
Size
113x96x30mm
---
User Reviews 0
No reviews yet
---
---
---